DECEMBER
Travel & Happenings
The shop is closed at 4PM on December 24 and is CLOSED on December 25

The shop is closed at 4PM on December 31 and is OPEN on January 1

To book in with any of our tattooers e-mail, call, or swing by the shop as a walk-in. Contact us today.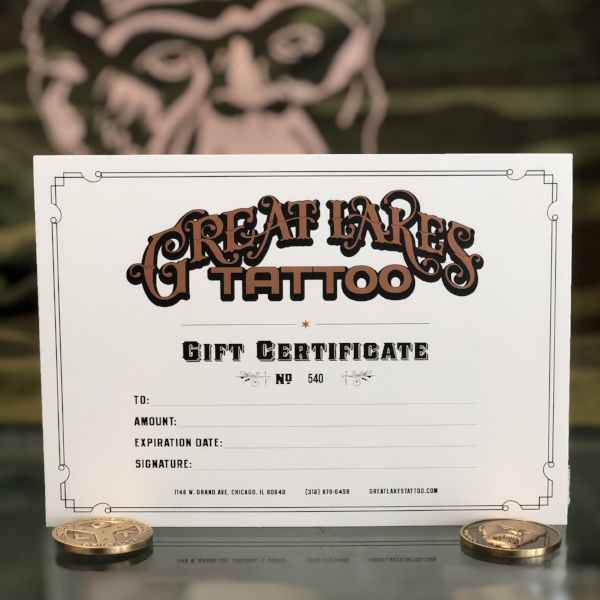 Holiday season is upon us! Give your loved ones the gift of a tattoo. Tattoos cannot be lost or stolen and will last a lifetime! For other holiday gift ideas you can view all of our merch here.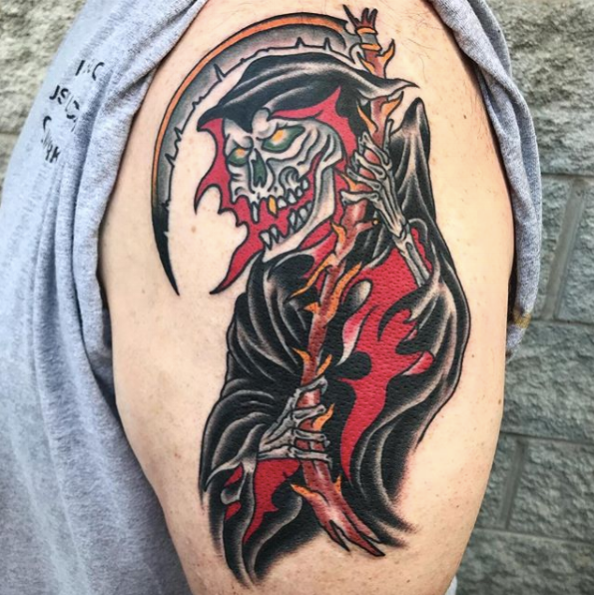 ADVENTURE TATTOO, TN
GLT DECEMBER 21-23
Email him at nathan.rohrbacher@yahoo.com to book in.
This year we celebrated the holiday with a hilarious improvisational comedy show at Second City Chicago followed by a delicious meal of Spanish tapas & pitchers of sangria at Cafe Baba Reeba. From all of us at Great Lakes Tattoo we wish everyone a safe and happy holidays!